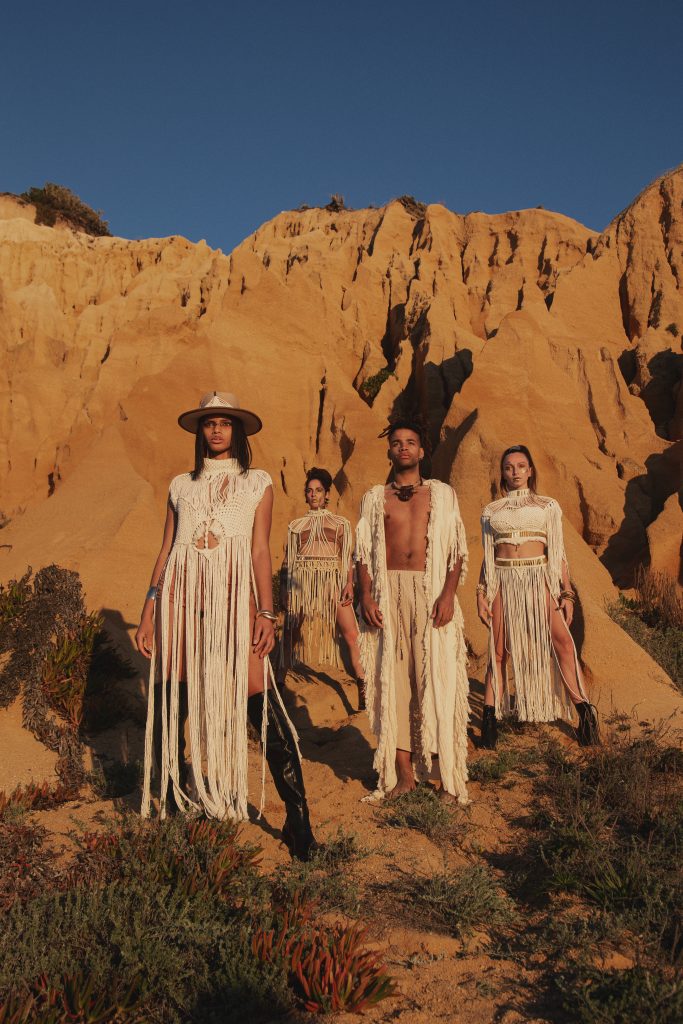 ODARA
OUR HOUSE
Odara means "peace and tranquility", but it also means "beauty".
Odara is a concept of beauty that brings together the good and the beautiful at the same idea.
"Stay Odara" "Be Odara". Get prepared for a special occasion and look beautiful. Materially and spiritually.
Deep down, Odara means being kind to yourself.
It was precisely with this purpose that Odara was created.
A Portuguese brand of handmade clothing that uses the art of macrame to create unique pieces, bringing new shapes, textures and sensations as a way of honoring the magic and traditions of indigenous, Hindu and Mayan cultures, where spirituality is above all.
Odara was born from the friendship between Clara, Diogo and Andrea, 3 souls that despite their different lives and experiences, discovered together their spirituality and purpose on earth.
It was on a trip with Diogo that Clara discovered Tulum. Diogo is a free spirit.
With an energy that fills any place, he seeks in spirituality a way to expand his light even more. Summer festivals are his passion and this passion is part of Odara DNA as music and dance are healing for our soul.
Andrea is the kind of person who breathes spirituality.
She started making macrame as a way of having fun and keep her mind in peace during one of the most challenging times humanity has ever been through: The pandemic.
Meanwhile, for clara, a trip to Mexico made her discover new cultures, where peace of mind and tranquility were essential for a full life, giving her the ability to connect intensely and honestly not only with herself, but also with all the people that surrounds her and with the nature.
Andrea's artistic talent and Clara's entrepreneurial vision were the perfect combination for Odara to be born.
The brand has in organic cotton the main root for its creations
With pieces in neutral and earthy tones handmade by the designer Andrea, Odara's main values are respect for others and nature.
The brand is committed to sustainable development and the practice of slow fashion, producing a small number of pieces, always following the fashion trends and delivering to its customers exclusive products made with soul.